Selling your home in Sebring or Lake Placid? Looking for the best real estate agent to sell your home. Who is the best realtor in Sebring. Who is the best Realtor in Lake Placid. Who is the best broker in Sebring. Who is the best broker in Lake Placid?Who has the most sales of any broker in Lake Placid and Sebring Florida. In this article top Realtor with RE/MAX Realty Plus in Sebring, Cheryl Oxsalida will share some of her secrets to selling homes at the top dollar. In the past three years Cheryl has helped buyers and sellers with over 150 successful closings. For buyers, Cheryl is like hirign an attorney, she knows all the tricks sellers and listing agents use so she can fight for you, and Cheryl Oxsalida as your buyers agent will only represent your interest, her loyalty is to you only even though the seller pays both the listing agent and the buyers agent, so the buyer never pays a commission. but has dedicated representation wit no regard for the sellers interest.
How mush is your home worth? This is determined in several ways. One, you can hire an appraiser for the most accurate price. Cheryl Oxsalida and most Realtors in Highlands County Florida can prepare a CMA, Comparative Market Analysis using the newest automated tools and programs to evaluate comparaables of sold homes and active homes with similar features to your homes using real data similar to what an appraiser will do. RE/MAX agents like Cheryl Oxsalida have the best and latest tools for evaluating property values so it is clear and easy to understand the evaluation. The software actually gives you a range of lowest in area, average price, and highest price so you can come to a conclusion on how aggressive you want to be. If you are ina hurry you may choose the lower price to sell quicker. If you are in no hurry, you may start with the higher price to test the market.
Once you and Cheryl Oxsalida have determined what you want to list your home for sale for, Cheryl Oxsalida will take measurements of all the rooms, get all the facts such as features of the homes and write professional ad copy for the listing.
PHOTOGRAPHS ARE SUPER IMPORTANT!!! Cheryl Oxsalida uses noting but professional photography for interiors and exteriors including drone and drone video. High resolution and three different formats for web and magazine quality. Great photos is one of the keys to selling your home. If you have great photos you will have a lot more showings and always use all the photos available. Check out some of these photos, this is what sells a home.
When hiring an agent make sure they are using professional photography. Also, prepare the house for photos. Very important. No clutter. Hide everything in drawers, under beds, in closets, put away personal photos, clean off countertops in kitchen and bath. Making a good impression if half the battle. So many listing you see have horrible photos or almost no photos. You have to get all the details of a home in the search criteria so when other agents do searches they find the property based on it's criteria. If you have a pool home make sure it has that as a checked feature, not just in text. If it has RV Parking, make sure you have that as a search term since agents can search that. Waterfront, this is big, if this is not in your search criteria if someone is searching for waterfront homes the home will not be found. This is why Cheryl Oxsalida with remax Realty Plus in Sebring and Lake Placid offers the experience you need to sell your home fast at the highest price. Cheryl Oxsalida has been selling Real Estate here in Central Florida for 7 years, moved here from Miami Beach. If you are selling a Million dollar home or a $100,000 home Cheryl will make sure you have the best listing possible and sell it as fast as possible. Cheryl Oxsalida spends a lot of money on advertising your property in Newspaer, magazines, blogging, hundreds of national web sites including Zillow, Realtor.com, Homes.com and all the top real estate web sites. Waterfront Property is one of Cheryl Specialties. Cheryl has sold homes on Lake Istokpoga, Lake Jackson in Sebring, Little Lake Jackson in Sebring, Lake Placid in Lake Placid, Lake June in Lake Placid, Lake Grassy in Lake Placid, Lake Huntley in Lake Placid, Lake Saddlebags in Lake Placid, Lake Clay in Lake Placid, Lake Sebring in Sebring, Dinner Lake in Sebring, Wolf Lake in Sebring and Lake Josephine in Sebring. If you own a lake home in Central Florida, Cheryl Oxsalida can help you sell it and present it in the highest quality possible using professional photography. Lake Carrie. Lake Henry. If you are selling your home contact Cheryl Oxsalida at cheryloxsalida@gmail.com or visit her web site https://www.highlandscountyhomes.com/home-page. Find out what your home is worth, call Cheryl at 863-214-3663 for a free home evaluation. Here are more waterfront properties cheryl has sold.
131 Orange Rd NE Lake Placid, FL 33852
https://www.zillow.com/homedetails/1113-Lakeside-Way-Sebring-FL-33876/45163166_zpid/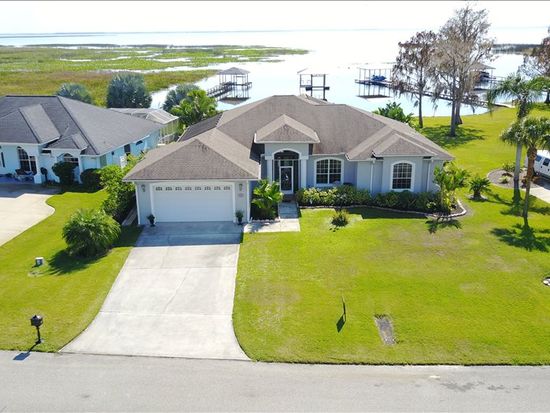 1113 Lakeside Way Sebring, FL 33876
https://www.zillow.com/homedetails/1113-Lakeside-Way-Sebring-FL-33876/45163166_zpid/